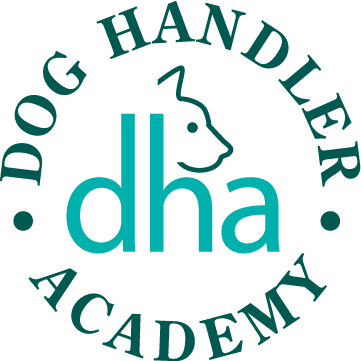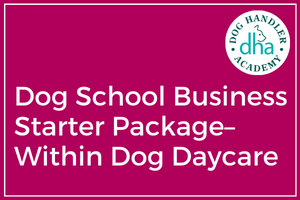 Dog School Business Starter Package–Within a Dog Daycare
$699.00*
(one-time purchase)
Do you want to create a dog school program within an existing dog daycare business? With this Dog School Business Starter Package, you'll have access to our Dog School Business Guidebook for Training Within a Dog Daycare, a PDF customized for trainers working within an existing dog daycare business.
You'll also receive access to our Dog Handler to Day Trainer course in case you want a refresher on basic obedience and building a relationship with a dog.
As if that wasn't enough, you'll also gain access to our series of Dog School/Day Training Operations Manual online videos showing you how to create a dog school training program and additional trainer/owner resources. Our Operations Manual contains resources (like a pre-training evaluation form and training report card) as well as videos, including the following topics:
1.0 Introduction
1.1 Program Scope
— Big decisions on what you want your day training program to look like
1.2 Pharma
— Introduced early on to get it out of the way and make sure it's considered for budgeting
1.3 Program Philosophy
— Integrating your way of doing things with this material to get a consistent foundational belief system
1.4 Language decisions
— Global decisions on basic word use you want your program (and your trainers) to use
1.5 Hard & Soft Inventory
— Non-perishable items like leashes, collars, and going over training treat options etc.
1.6 Enrichment Items
— A brief review of some food toys and some insights on what to send home with the client.
1.7 Choosing Handlers
— Things to think about with current employees when choosing who to send through Dog Handler to Day Trainer program.
1.8 Marketing
— Ground-level startup ideas to help kick off your day training program
1.9 Pricing
— How to price your day training program
This package is not intended to be all encompassing. It covers the topics most trainers need when first starting their business. We encourage all new business owners to reach out to experts in the field of human resources, accounting, legal, payroll, etc.
It is important to note that many of the hyperlinks and resources in our documents are specific to the United States. However, even if you live outside the United States, much of the information will be quite useful.
NOTE: Dog Handler Academy provides these documents and videos as guidance as you deem appropriate; however, we disclaim and assume no liability or responsibility for any losses or damages arising from the use of the products, techniques or services provided on our website. See our Terms & Conditions.