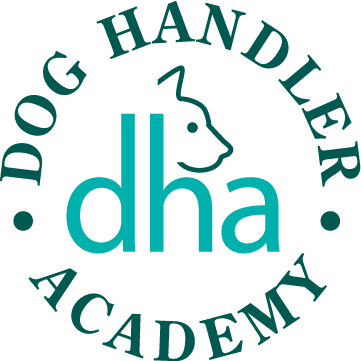 Dogmanship 2-Day Workshop 2023 with Chad Mackin: Working Spot
Saturday, June 3, 2023 and Sunday, June 4, 2023
9:00 a.m. – 4:00 p.m
At Dog School of Blaine in Blaine, MN
(11 miles north of downtown Minneapolis; 30 miles from MSP Airport)
$350.00

Dogmanship 2-Day Workshop
It's not about methods, it's about understanding. This new workshop, brought to you by Pack to Basics represents a culmination of the countless hours of dog-to-dog interaction witnessed in the unique Pack to Basics setting combined with 30 years of practical experience solving complex dog behavior problems. Dogmanship is not dog training nor is it behaviorism.  It is as well suited for the average dog owner as it is for the seasoned professional. This workshop will reveal a model of behavior and learning that is simple and at the same time far reaching. With this behavior model, you will learn to unravel many complex issues in a short period of time.  There will be a combination of lecture, video, and hands-on work.
Topics include:
The roots and causes of aggression (and how to relieve them) 

The truth about the social nature of dogs and how it affect us

The secrets of de-stressing an anxious dog

Gaining and maintaining trust

Non-threatening results based handling

Listening with the leash

Utilizing constant communication

How dogs teach (how dogs learn)

Creating compliance by avoiding resistance

Creating a cooperative mind (get the mind and the body follows)

The most destructive and common myths about dog behavior

Using the right tool for the right job

 
Who should come? 
Dog trainers will learn new ways to use familiar equipment, and new ways to explain how they're training to clients and prospective clients.  They will learn practical ways to instruct their clients to increase their success without increasing their homework.  Groomers will learn the secrets of low stress handling allowing happier dogs and faster grooms. Kennel operators will learn how to safely handle all types of difficult dogs while lowering their stress level, gaining employee morale, healthier dogs, and happier clients.  Dog walkers will learn how to effectively and easily reduce leash pulling and reactivity to distractions. Daycare operators will learn how to read body language and understand when (and how) to intervene before there's a problem. 
Working Spot Dog Information
All dogs MUST be current on DHLPP, Rabies, and Bordetella vaccinations; proof of vaccination is required. The Dogmanship workshop is focused on building better handling, teaching, and relationship skills. It is not a behavior troubleshooting workshop. Common behavior issues like leash pulling, attention issues, over-arousal, etc are fine. But severe issues aren't within the scope of this workshop. Severity is a matter of degree not type. A dog who is mildly reactive should be fine, a dog who is seriously reactive is not.
All dogs should: 
Be capable of being crated or left alone for long periods of time without excessive stress or barking.

Be able to be walked in the presence of other dogs and strangers without becoming a threat or a nuisance.


Not be disruptive to the learning of other participants.
Please use your best judgment to decide if your dog fits these guidelines.
Are there hotels near the workshop at the Dog School of Blaine?
Waiver
Workshop attendees will sign a liability waiver at check-in on the first day of the seminar.
NOTE: Dog Handler Academy provides this workshop in conjunction with Chad Mackin as guidance for use in your facility as you deem appropriate; however, we disclaim and assume no liability or responsibility for any losses or damages arising from the use of the products, techniques or services provided in this workshop. See our Terms & Conditions.