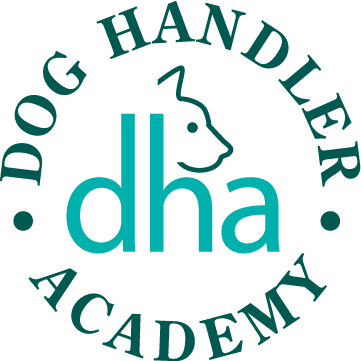 Introduction to E-Collars 2-Day Workshop with Robin MacFarlane
Saturday, November 18, 2023 and Sunday, November 19, 2023
9:00 a.m. – 4:00 p.m.
At Dog School of Minnesota, Coon Rapids, MN
(16 miles north of downtown Minneapolis; 35 miles from MSP Airport)
$260.00 per person

Robin MacFarlane
Introduction to E-Collars 2-Day Workshop with Robin MacFarlane
Are you curious about remote collar training?
Have you wondered how e-collars can be used to strengthen the human-canine bond?
Would you like to have more confidence incorporating remote collars into your pet training business?
Do you want to minimize confusion and improve the desire, attitude and motivation in the dogs your working with?
Would you like your training techniques to be easily reproducible so your clients get better results?
Are you interested in improving your instructing skills so that you can build a tribe of highly devoted clients?
If you answered Yes to any of these questions, then this workshop is for you!
Robin MacFarlane has helped hundreds of professionals enhance their skills and learn how to better help their clients. Her vast amount of knowledge and dog training experience has been built over a 30+ year career. Her expertise in remote collar training is second to none and why so many people from around the world seek her out for their continuing education. Remote collars are more popular than ever and are being used by an increasing number of professional dog trainers. While using an e-collar is not difficult, using it seamlessly to bring out the most in the dog and enhance the human-canine relationship is an art form.
This remote collar training course is both lecture and discussion, combined with hands-on time practicing techniques and working with a variety of dogs. Robin instructs the entire course—you are not taught by an apprentice or student trainer.
Topics include:
The history and notable trainers behind remote collar development.
The science and psychology behind remote collar use.
Proper fit and placement options of the e-collar.
How to determine a level. The difference between too low, too high and just right!
Sequencing the training. Why starting with the right foundation makes all the difference in success.
Push, Pull and Stop. Why all three behaviors are needed to create a balanced e-collar training program.
Different techniques for different situations. How to adapt on the fly.
Combining other tools with e-collar use.
Using food, toys, and other motivators effectively in conjunction with e-collar pressure.
How timing, cadence, and stimulation levels influence performance.
How e-collar training helps fearful and anxious dogs.
Can you train with a remote collar or must a dog know all commands first?
Problem solving: How to deal with jumping up, leash biting, barking, and other nuisance issues.
When is the use of high level aversive pressure acceptable or advised?
How to help you client be successful with remote collar training.
Who should come? 
Participants should be working as a dog trainer, assistant trainer, or other significant hands-on exposure working with a dog on a routine basis. Interested pet owners, including sport, or working dog handlers are also welcome. 
Are dogs allowed?
No. Attendees' dogs are not permitted at this workshop.
Are there hotels near the workshop at the Dog School of Minnesota?
Wingate by Wyndham Coon Rapids
Norwood Inn & Suites
AmericInn by Wyndham Coon Rapids
Regency Inn & Suites
Comfort Suites
AmericInn by Wyndham Ham Lake
Waiver
Workshop attendees will sign a liability waiver at check-in on the first day of the seminar.
Read more about Robin at robinmacfarlane.com!
NOTE: Dog Handler Academy provides this workshop in conjunction with Robin MacFarlane as guidance for use in your facility as you deem appropriate; however, we disclaim and assume no liability or responsibility for any losses or damages arising from the use of the products, techniques or services provided in this workshop. See our Terms & Conditions.